Go Back
Get Klarna to work with your Opencart 3 website
By Agaetis Blog,
July 28, 2021
If you run an e-commerce store you'll know that offering multiple payment methods to your customers is always a good option. And offering an option to buy now and pay later is quite enticing to the modern shopaholic and can really help increase your sales! If your website is based in Europe you may have definitely heard of Klarna.
Klarna is the leading global payments and shopping service, providing smarter and more flexible shopping and purchase experiences to 90 million active consumers across more than 250,000 merchants in 17 countries. Unfortunately, they only recently stopped supporting Opencart extensions for easy integration. But hey, never say never! We've built a custom plugin that integrates Klarna for Opencart websites. Here's how you can get Klarna working on your Opencart website with our Klarna payments plugin:
Our plugin has 3 simple steps:
1. Upload the plugin files to your opencart website:

2. Enable the Klarna Payments plugin:

3. Add your Klarna API details to the settings: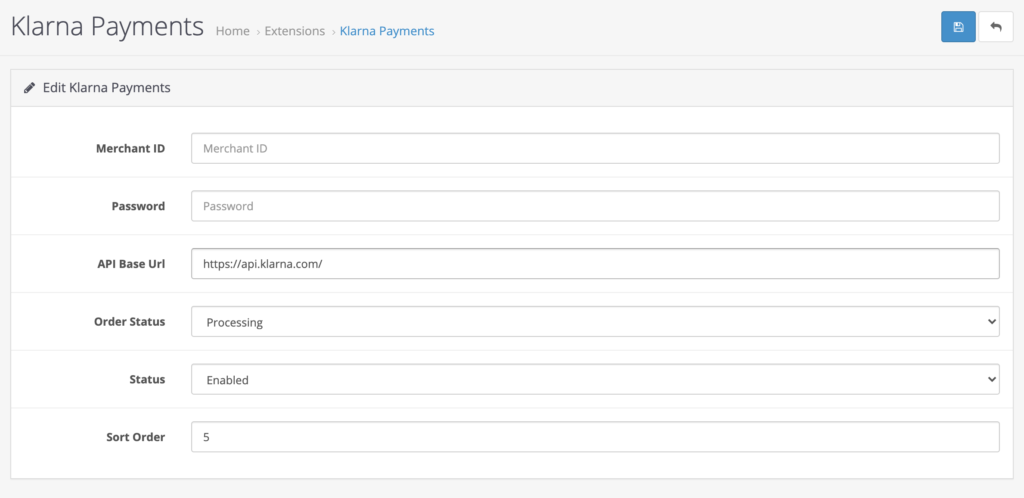 And that's it!
Your Opencart store can now start accepting payments through Klarna. You will also be able to capture orders directly from Opencart instead of manually managing it through the Klarna dashboard.
If you're interested in getting Klarna to work with your Opencart 3 website, get in touch with us now and we can help set it up!